When it comes to achieving delicious food with significantly less oil, air fryers provide an efficient solution. Dual zone air fryers are quickly becoming the norm in many households, due to their ability to cook two items at once. Two popular options on the market are the Ninja DZ550 and DZ201 dual zone air fryers, and the question of which one is better is on the minds of many home chefs. In this blog post, we will compare and contrast the two models in order to help you decide which one fits your needs better.
We will consider factors such as size, temperature range, and design to determine which dual zone air fryer is the better option. Read on to learn more and make an educated decision when it comes to investing in a dual zone air fryer.
Difference between Ninja DZ550 Vs DZ201
| | | |
| --- | --- | --- |
| Features | Ninja DZ201 | Ninja DZ550 |
| Model | DZ201 | DZ550 |
| Capacity | 8 Quart | 10 Quart |
| Dimension (Inch) | 15.63 x 13.86 x 12.4 | 13.9″D x 17.1″W x 12.8″H |
| Weight | 17.9 lbs | 19.8 lbs |
| Temperature | 105F to 450F | 105°F–450°F |
| Power | 1690 W | 1690 W |
| First Arrival | Sep-2020 | Jul-2022 |
| Cooking Presets | Air fry, roast, reheat, dehydrate, broil, bake | Air Fry, Air Broil, Roast, Bake, Reheat, and Dehydrate |
| Prest Function | 6 | 6 |
| Color Varients | Dark Gray S/S | Gray |
| Control Panel | Digital Touch | Digital Touch |
| Suitable for | Large family | Large family |
Ninja DZ550 air fryer has more cooking capacity than DZ201
The Ninja DZ550 air fryer is a great kitchen appliance for the modern home chef. Not only does it offer a larger capacity than the DZ201; it also provides a variety of other features to help you cook with ease. With a 10 quart cooking capacity, the DZ550 is capable of frying large portions of food to perfection. This is a big improvement from the 8 quart capacity of the DZ201. The larger capacity allows you to cook multiple items at once, saving time and energy. This is especially beneficial when you need to feed a large group of people at once.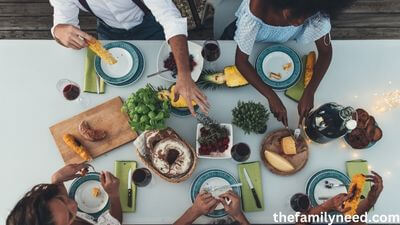 Ninja DZ550 has Smart Thermometer
The Ninja DZ550 boasts a unique and convenient Smart Thermometer for perfect doneness on all of your cooking. This feature is designed to deliver the perfect temperature and timing for whatever you're cooking, creating consistent results that are sure to please. The DZ201 model does not have this beneficial feature, so it is not as well-suited for those who prioritize exact cooking temperatures.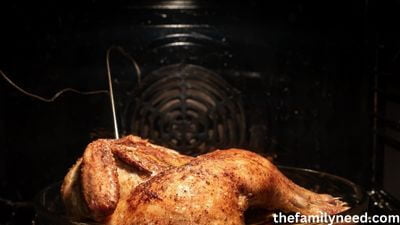 IQ boost technology
The Ninja DZ550 dual air fryer is a top-of-the-line appliance that boasts a powerful IQ boost technology. This innovative technology ensures that the power is evenly distributed across each basket, allowing for greater convenience and efficiency. Additionally, this feature ensures that each basket is cooked to perfection, with no risk of overcooking. The DZ201 model does not have this feature, making the DZ550 an ideal choice for those who want a combination of convenience and performance.
Ninja DZ201 is older version of dual air fryer
Ninja DZ201 is an earlier model of dual air fryer than the newer version, the DZ550, released in 2022. The DZ201 model was released two years prior in 2020 and has become a popular choice for those seeking an efficient and reliable air fryer. Being a newer model, DZ550 offers some advanced features compared to its counterpart.
Ninja DZ550 offers better price
The Ninja DZ550 air fryer offers some additional features compared to the DZ201 model, making it a more attractive option for many. Although the DZ550 comes with a slightly higher price tag, it is highly justified due to the additional features it offers. Consumers may find that the added cost is worth it for the additional features the DZ550 has to offer, making it a more attractive option for their kitchen.
Similarities between Ninja DZ550 and DZ201
Both has a wider temperature range
The Ninja DZ550 and DZ201 Dual Zone Air Fryer models each offer a wide temperature range, ranging from 105 degrees Fahrenheit to 450 degrees Fahrenheit. This range provides versatility and convenience when cooking a variety of dishes. The low temperature allows for gentle cooking such as keeping food warm or defrosting, while the high temperature aids in quickly and evenly cooking food, like a juicy steak. The temperature range also allows for a variety of cooking techniques to meet all of your food preparation needs.
Both Ninja DZ550 and DZ201 has 6 cooking functions
The Ninja DZ550 and DZ201 both offer six different cooking functions – Air Fry, Air Broil, Roast, Bake, Reheat, and Dehydrate. Each of these functions provide users with a wide range of cooking options, allowing them to prepare a variety of meals with ease. The Air Fry function is perfect for creating crispy, crunchy foods like french fries or chicken wings with minimal oil.
Air Broil is ideal for quickly and evenly cooking items like steak or pork chops. Roast is the preferred function for roasting vegetables or slow-cooking large pieces of meat. The Bake function can be used to prepare cakes, cookies, and other delicious desserts. Reheat is perfect for quickly and efficiently reheating any meat you want.
Ninja DZ550 and DZ201 both have dual cooking chamber
Both Ninja DZ550 and DZ201 models have a unique dual cooking chamber that allows users to cook multiple dishes at once without sacrificing any of the taste, quality, or convenience of traditional cooking methods. The dual cooking chamber design uses two separate heating elements, one on the top and one on the bottom, to cook food evenly and thoroughly.
This feature is perfect for a variety of recipes such as meals for large families, for entertaining guests, or for preparing a range of side dishes. The dual design also allows you to cook denser, larger items like roasts or turkeys in the bottom chamber while simultaneously roasting vegetables or baking cakes and other desserts in the top chamber.
Both of the air fryers have similar design
The Ninja DZ550 and DZ201 air fryers have a lot of features in common. Both boast a sleek, modern design with a digital control panel and a sleek gray finish. The digital control panel allows you to adjust temperature, timer, and keep-warm settings with ease.
Ninja DZ550 or DZ201 – Which one should I choose?
Choosing between the Ninja DZ550 or DZ201 dual zone air fryer may seem like a difficult decision, but with a few key considerations in mind, you can make the best choice for your needs.
The DZ550 offers extra capacity and functions, allowing you to cook for larger portions or multiple dishes at once. The DZ201 is a more compact model, perfect for smaller kitchens or households. Both air fryers offer similar cooking capabilities, including the ability to adjust the temperature and time and cook with either the top or bottom elements. The DZ550 has some additional features such as the IQ boost and smart temperature control option.
Although DZ550 costs some extra money, I'd prefer this one over its counterpart considering the value for money. However, it is up to the decision of the individual who will use these kitchen appliances.
FAQ
Which model has more features?
The Ninja DZ550 has a number of features that set it apart from the DZ201 model, including an IQ boost, which allows for more efficient performance, as well as a smart temperature option that allows for precise temperature control.
Which model is better for larger family?
The Ninja DZ550 and DZ201 dual zone air fryers are both excellent models for larger families. The DZ550 is the larger of the two models and can hold up to 10 quarts of food, while the DZ201 can hold up to 8 quarts. The larger size of the DZ550 allows it to cook more food at once, making it ideal for larger families. The dual zone technology on both models allows for two separate cooking functions, so you can cook different dishes simultaneously, or even two different dishes at the same time.
Do Ninja DZ550 and DZ201 have similar cooking functions?
The Ninja DZ550 and DZ201 are two of the most renowned air fryers on the market and have many similarities in their cooking functions. Both models offer 6 cooking functions, including Air Fry, Air Broil, Roast, Bake, Reheat and Dehydrate.
Is Ninja DZ550 better than DZ210?
The Ninja DZ550 is a more advanced option than the DZ210, offering additional features that may make it a better fit for those in search of a high-performance air fryer. Although, it will cost more than its counterpart due to its additional features.
Which one between DZ550 and DZ201 is a newer model?
When considering which air fryer to purchase, it is important to understand the differences between the two models. The Ninja DZ201 is an earlier model of dual air fryer which was released in 2020, while the newer version, the DZ550, was released in 2022. For this reason, the DZ550 offers many improved features.