Have you ever gone into a bathroom? It's a silly question. We can not imagine modern life without a hygienic bathroom. A beautiful bathroom enhances the luxury of a house. After a busy working day, a perfect shower helps you get your life back. Besides decoration and hygiene, one important aspect we overlook so often- bathroom hazards and safety. Therefore, it is so important that we strictly abide by bathroom safety tips.
A family consists of different age group members. Although safety is important for everyone, it is particularly important for senior persons and children. We will divide this article into three parts to guide you about bathroom safety and hazards. In the first part, we will discuss important safety guidelines for children. In the second section, we will discuss the bathroom safety rule for the elderly and finally some tips for general people.
Bathroom Safety tips for Children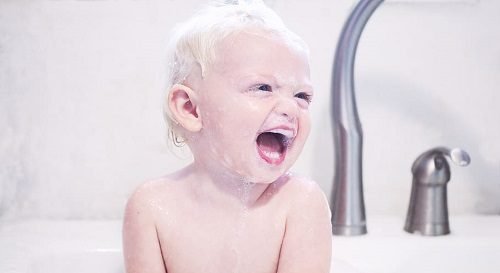 Children are very innocent. Sometimes they go out of control. Therefore, a bathroom can be a dangerous place for them. For the safety of our children, can take the following precautions-
Always keep an eye on your toddler. Don't leave them alone in the bathroom.
Before bathing your child, keep the essential item nearby you so that you need not leave the baby alone.
Always monitor the water heater temperature. Always try to set the water temperature of your water heater below 120°
During bathing time always recheck the water temperature.
To prevent any kind of slipping use a non-slip tape at the bottom of your bathtub.
To avoid bumping incidents, keep the faucet and anything with sharp corners covered.
Always keep the bathroom door locked. Especially, if your child is below 4 years.
Store anything sharp such as razor, blade, nail cutter, etc in a locked cabinet to keep these out of the reach of your kids.
For your cabinets and drawer, use childproof locks.
Always keep the toilet lid closed. You can also use a toilet lid latch.
Always unplug the electric appliances when these are not in use.
Keep all appliances and tools in a safe place.
Keep cosmetics and medications in a lock-box and keep the box out of the reach of your children.
Safety for Elderly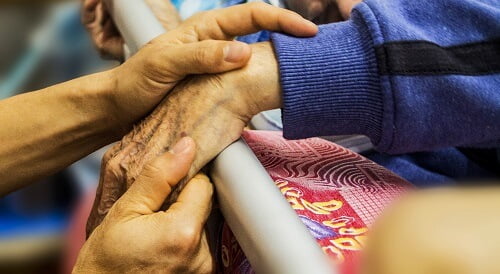 Senior citizens can sometimes be no better than children. We always need to keep an eye on them. Therefore, a bathroom can be dangerous for them if they are kept unattended.  To ensure a safe bathroom for them we should take some simple initiatives. So, what are the actions? Let's find these out.
Install a toilet safety frame for the older member of the family. I suggest you choose a multi-functional toilet safety frame that will keep the toilet paper near them.
Use grab-bars in your bathroom wall. Always choose a non-slip and comfortable grip for the grab bar. Don't use your shower rack or cloth bars as a grab bar because these are usually slippery. Try to place it at a perfect height and angle.
Use a non-slip rubber pad on your bathtub. You can also set a shower chair on the tub if necessary.
Always ensure a clear path to go to the bathroom.
You can also place a raised toilet seat if it is necessary.
Use a pushed light to switch on the lights conveniently. You can also use an automatic sensor light.
Use a comfortable shower system that is handy for senior persons. You can also install a walk-in bathtub.
You can use a low high door threshold.
Install a rack for essential shower items on your wall at arm height position. You can try the models that have a suction cup. These types are easy to install.
Improve the visibility, make sure you have enough light in your bathroom.
You can also replace your ordinary bathroom door with a swinging door.
 General safety
Many kinds of hazardous incidents may take place in the bathroom. If we take some simple steps, we can reduce the risk to a great extent. Below are the points that should be followed by everyone-
Don't use air freshener in your bathroom. To clear the bad odor, open the bathroom window or install a toilet exhaust fan.
Always keep the toilet floor clean and dry.
Use good quality non-skid tiles when flooring your bathroom.
Use non-skip rug pads on slippery places such as in front of the bathtub or washbasin.
Keep a first aid kit in your bathroom.
You can use a night light in your bathroom to prevent any kind of incident that can occur especially when you are in a sleepy mode.
Don't use hard chemicals to wash your bathroom.
During cleaning, don't forget to wear a hand gloves and musk.
Don't use ordinary PVC shower curtains. Replace it with an eco-friendly one.
Final Words
I hope these simple tips can help you ensure the safety of your bathroom for the whole of the family. There is no way to compare the ability and intent of a little kid with an adult. Therefore, I tried to discuss from three different angles so that it covers up for every age range. Find our article on kitchen safety rules because kitchen is also a place where we should be cautious. If you find the article useful, please share it with your beloved one. You can leave us a comment regarding your experience with bathroom safety.