The kitchen is the busiest space in our home. Every day, there are lots of activities happen in the kitchen. If your kitchen is not decently organized, it is too tough to continue working. If you spend a little bit of money and follow some simple tips and tricks, your kitchen becomes more comfortable for you.  So, let's check out our brilliant kitchen organization ideas.
Space Saving Kitchen organization ideas
To have a peaceful cooking experience you need to organize your kitchen rightly. Below are our 28 great ideas about kitchen organization that can help you a lot.
Wired shelf riser and tea bag organizer
Use a wired shelf riser. It helps double your space vertically.
If you are a true tea lover, you can use a compact tea bag organizer.
Wrap organizer and drawer divider
For aluminum foil, parchment paper or plastic wrap; use a Kitchen wrap organizer.
Use drawer dividers, to divide specific types of kitchen tools.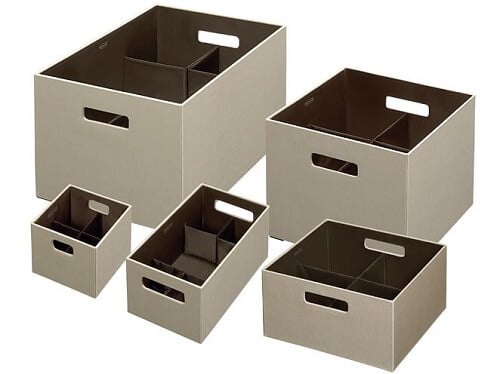 Magnetic knife bar and food container organizer
Use a perfect food container drawer organizer to organize the lid of the containers.
Try a good quality magnetic knife bar to store knives and tools like scissors, hand bitter, etc. This will help you minimize kitchen appliance hazard.
Utility storage and kitchen shelf
Don't misuse the narrow space of your kitchen. Try a tall skinny shelf to keep the canned products that you rarely use.
You can use various kinds of utility storage bins in your kitchen or pantry to keep the groceries.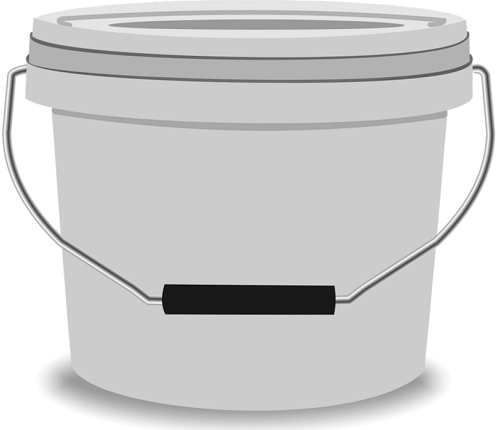 Breakfast nook bench, cabinet door organizer and appliance choosing
Try a breakfast nook bench with a storage compartment.
Use your cabinet as a storage rack. You can try many kinds of cabinet door organizers as per your needs.
Choose your kitchen appliances smartly. Buy a stockpot instead of a rice cooker if you cook rice occasionally. You can buy a blender and food processor combo instead of buying these separately. This small decision can save a lot of space in your kitchen.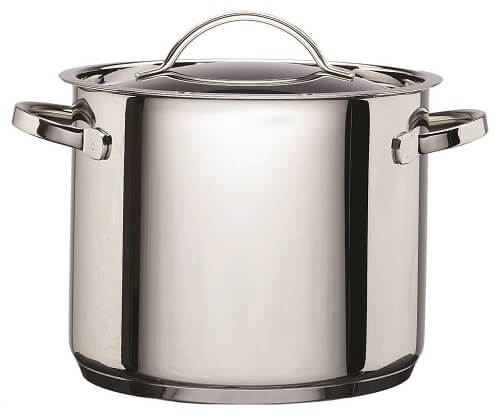 Step tool and keeping the kitchen slim
If you want a perfectly maintained kitchen, you should keep your unused accessories out of the kitchen. You can sell them online or donate them as a charity.
In your cabinet compartment, you can use a step tool to organize your bottle, cans, or containers. By these, you can find your desired item easily.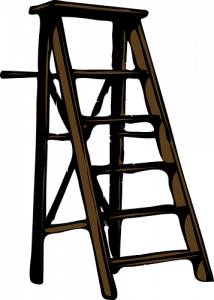 Beverage dispenser and maple rack
You can use a tray divider or a maple rack for your baking sheets. You can also keep your chopper or serving tray in it.
Beverage can dispenser and canned goods dispensers give your kitchen an elegant look.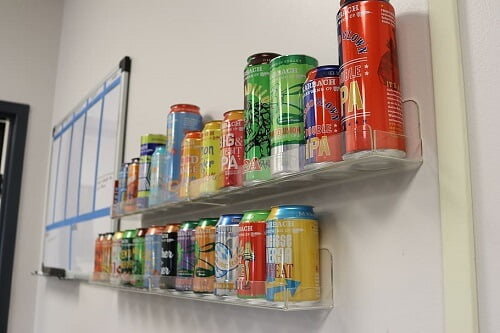 Napkin holder and utensil holder
Use a divided kitchen utensil holder for keeping spatula, spoon, hand bitter, etc.
Try a classic well-designed napkin holder for your everyday napkin to maintain kitchen hygiene. It also enhances your kitchen beauty. However, keep your exclusive napkins in the drawer vertically.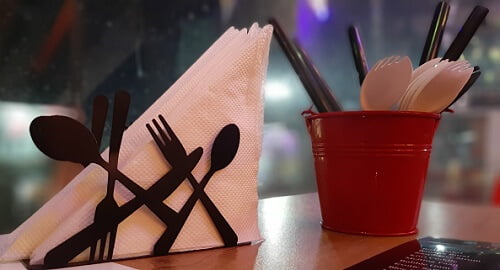 Pegboard and bag holder
Give a label to your containers.
Buy a plastic bag holder to reuse your plastic bags that come with your groceries. You can also make a plastic bag holder on your own.
You can also hang a nice pegboard on your kitchen wall, it will help you keep different items as per your need.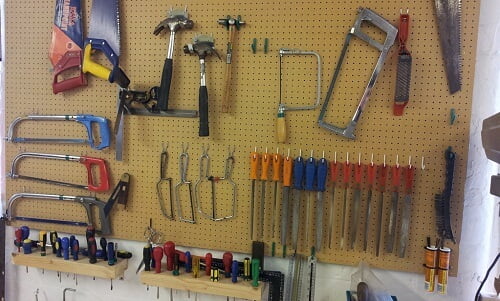 Hidden shelf and pan organizer
Make a hidden self under your island countertop. You can use the extra space to keep your cooking books or your favorite chocolates.
Use a pan organizer to systematize your pans, pots, chopping board, and open lids. There are two types of pan organizer, vertical and horizontal. You can use any type as per your shelf size or shape.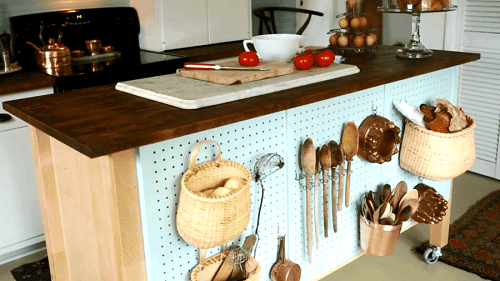 Kitchen wall organization
Use your wall wisely. You can hang a microwave shelf or a dinner set self on your wall with a heavy-duty screw.
Divide your kitchen appliances or cooking products by their uses. Place the product in front of your cabinet which you use frequently. On the other hand, rarely used items should be kept at the backside or on the higher part of the cabinet. Keep the items on the countertop that you use daily.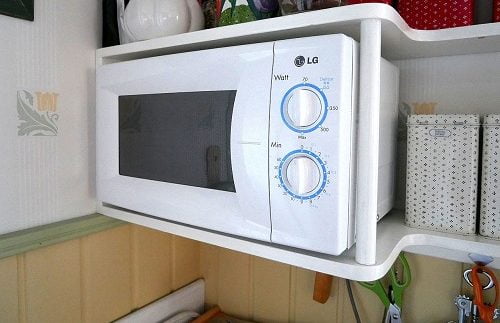 Window garden and maintaining FIFO
You can use your windows as storage space. Otherwise, use your windows as a small kitchen garden. It helps keep your kitchen environment fresh and your mind refresh.
Always try to apply "first-in, first-out rules". It assists you to find out the product easily.
Kitchen hooks and toe kick drawer
If it is possible, make a toe-kick drawer. It will help you a lot when you will be working in the kitchen.
If you have a shorter space, you can also use the bottom of your upper cabinet. Add magnets or hooks to improve your kitchen space.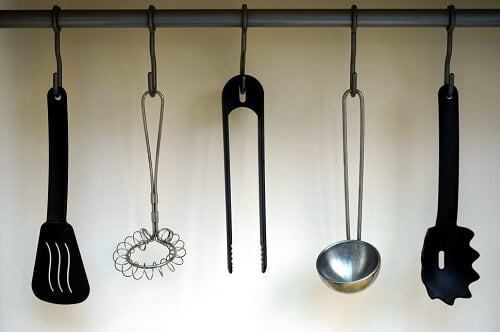 Final Words
We hope you have become a kitchen organization specialist now.  According to your requirements, make your kitchen more and more resourceful. So, don't be late. It is easy and doable to get a mind blowing kitchen. If you consider our article beneficial for you, you can share it with your friends and family. After reading this, if you have any doubts in your mind you can inform us through the comment box. You are also welcomed to share your views and ideas. Happy cooking!