Bathroom cleaning is a nightmare for many of us. But we can make this difficult and disgusting job easy if we follow some simple guidelines and use some life changing bathroom cleaning products. In this article, we will discuss some essential and easy tips and tricks using 16 different products and tools that can be beneficial for you and make your life easy .
E-cloth and pumice stone
For a batter cleaning result, you can use e-cloth. This thin little piece of cloth can give you wonderful results that you can not even imagine. It can remove the dirt and grease with ease. Not only that it can also make your bathroom free from bacteria up to 99%.
Have you heard about pumice stone? This miracle stone can help you wipe out the old stain in your bathroom. With a pumice stone, you can also clean hard surfaces such as porcelain fittings, rough tiles, kitchen grills, steel equipment, and even stone structures.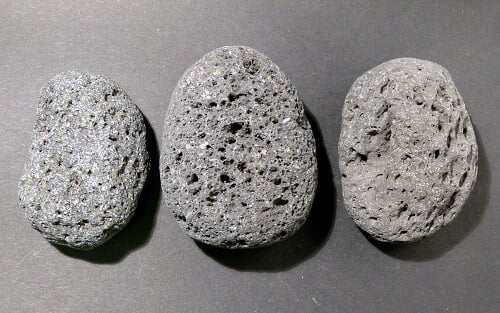 Mold removal, disposable toilet cleaner and drill brush
To get rid of the unwanted black spots in your bathroom you can try Mold & Mildew Remover Gel. These items can help you clean your toilet pan/ sink or bathtub, refrigerator, washing machine, kitchen appliances, and many others with minimum effort. You just need to apply these gels on the surface that you want to clean and leave it for five to six hours or over the night and then rinse it gently. The bonus fact is that it works on vertical and horizontal surfaces equally well.
If you fill disgusting using the same toilet brush again and again then you should try Clorox toilet wand. This disposable toilet cleaner will help you keep your self-hygiene. This toilet wand is many times better than your usual toilet brush.
You must try a drill brush to clean your bathroom surface. It is a very handy and effective brushing tool for cleaning. This kind of power scrubber drill brush will give you a convenient cleaning experience and save a lot of time and energy. These kind of bathroom cleaning products come up with varying sizes for different purposes such as heavy-duty brush, small corner brush and so on. Just attach the brush with a small size cordless power drill and enjoy the magic.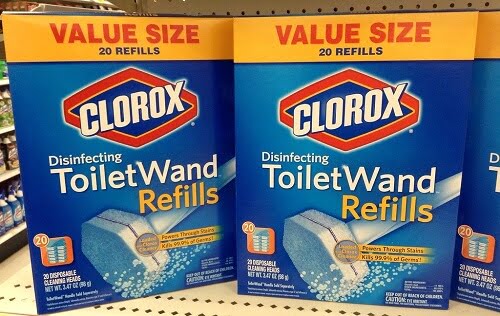 Wax paper, white vinegar and shower cleaner spray
You can also try a wax paper to clean your shower set and the faucets. This will give the bathroom attachments a glittery look. Therefore, don't use a wax paper as only an oven or freezer cleaner but also use it as a bathroom cleaner.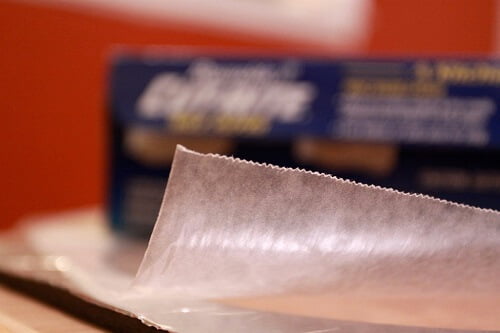 To remove any kind of clog of your shower head, take a plastic bag and fill it with white vinegar and sodium bi carbonate. Then set the bag with the showerhead so that it submerges with the chemicals. Wait for 30 minutes. The clog will vanish like magic.
Clean your shower after taking your bath. Use a shower cleaner spray for quick cleaning. This product will help you clean your shower without any wiping or rinsing. This habit will enhance the longevity of the shower.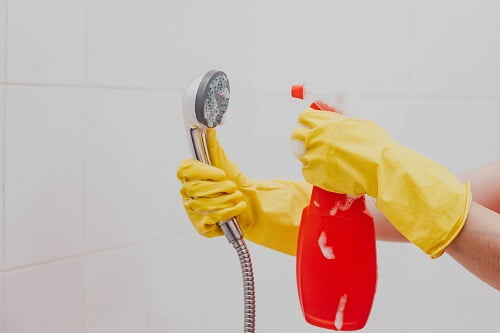 Drain snake, tub shroom and vacuum cleaner
Slow draining is a very common problem for our home. There is an easy and quick solution to it. Use a drain snake and unclog your sink and bathroom holes. You can reuse it time and time again but I suggest you purchase an economic one and throw it away after use. You will understand the usefulness of this product if you get in trouble with draining.
If you want to say goodbye to any kind of drain clogs, use a tub shroom. This revolutionary product catches lose hair but don't slow down the flow of draining water. Tub shroom keeps your family safe from harsh chemicals as well and also saves plumber bills.
Sometimes it seems that dry cleaning is very difficult in the bathroom, especially when you have pets. An easy solution to this problem is that you can try a small handy vacuum cleaner. It also can help you with cleaning your kitchen and pantry.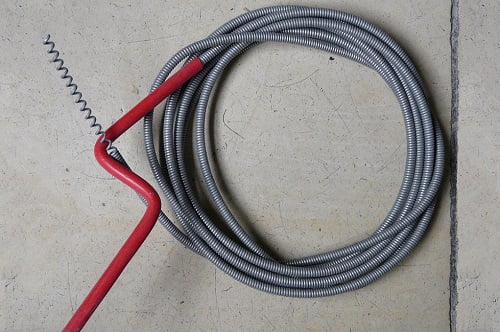 Garbage disposal tablet, silicon mat and bamboo charcoal
Sometimes you should use garbage disposal tablets. This bathroom cleaning product protects your home from bad odor and also disinfects the garbage disposal.
Wash your make up brush using a textured silicon mat. It helps you to keep the dirt away from the brush quite easily.
To remove bad odor from your bathroom you can use bamboo charcoal or a burning candle. It is really helpful to get rid of the disgusting odor.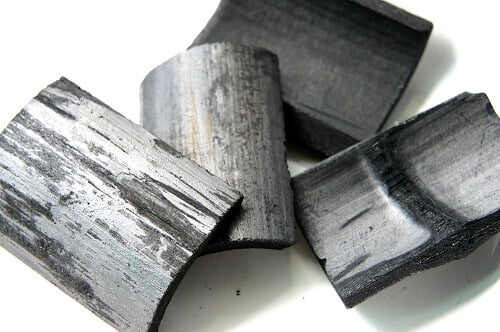 silica get and toilet bomb
If you want a fresh bathroom every morning you can take a simple initiative. Use a toilet bomb every night before sleeping and enjoy a fresh bathroom in the morning.
Use desiccants to protect your bathroom from every day moist. You can use silica gel as a desiccant.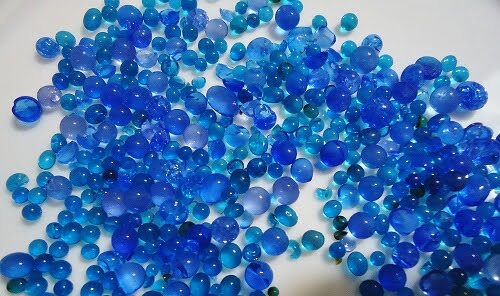 Final Words
I hope you have got the article useful. These bathroom cleaning products are magical. Aren't these?  You can share the article with your friends and family. Please let us know if you have any experience regarding bathroom cleaning through the comment section. Have a good day!